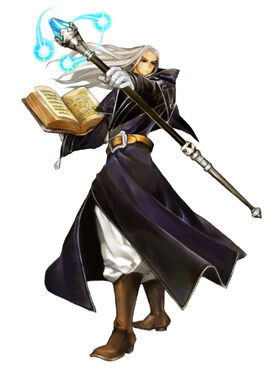 the Human race.
Wizards (♂) and Witches (♀) are variations of
Powers and abilities
Edit
Powers Unique to Wizards
Edit
Aciukinesis (Manipulate Sharpness of Objects)
Colubrumkinesis (Manipulate Snakes)
Haemokinesis (Manipulate Blood)
Powers Unique to Witches
Edit
Neurokinesis (Manipulate Thoughts)
Oneirokinesis (Manipulate Dreams)
Retrokinesis (Manipulate Youth)
Bibliokinesis (Knowledge Manipulation)
Pyrokinesis (Fire)
Hydrokinesis (Water)
Geokinesis (Earth)
Aerokinesis (Air)
Respective Sub-Powers
Edit
Ionikinesis (Plasma)
Arctikinesis (Ice)
GeoThermoKinesis (Magma/Lava)
Atmokinesis (Weather)
Other Powers
Edit
Both Witches and Wizards, other then kinetic powers, can use magic that requires the use of potions, spells, and incantations, symbols and so on. There is said to be a book each Wizard and each Witch has, untitled, known as their Tome of Magic. Within this tome, there are various spells of this form. No non-Wizard/Witch has ever seen the inside of this book, and it is said to be guarded by magic spells that will make it appear blank to anyone who is not a Wizard nor a Witch. It is said that if one who does not study the path of magic sees the inside of this book will suffer horrible tragedies.
Ad blocker interference detected!
Wikia is a free-to-use site that makes money from advertising. We have a modified experience for viewers using ad blockers

Wikia is not accessible if you've made further modifications. Remove the custom ad blocker rule(s) and the page will load as expected.